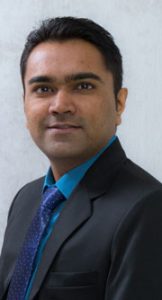 Dr. Hiteshkumar Devani is excited to provide the best patient care to the Brenham Community. He has graduated from the prestigious University of Pittsburgh School of Dental Medicine, where he received his Doctor of Dental Medicine degree. He was awarded the Clinical and Professional Performance Award among advanced standing dentists. He also won the Dental Lifeline Network Outstanding Student Award for a remarkable achievement serving patients with special needs. Dr. Devani is a member of the American Dental Association®, the Texas Dental Association and the Greater Houston Dental Society. He is also a member of the Academy of General Dentistry. Over the course of his time in dentistry, Dr. Devani has found that the experience of the patient in the clinic is extremely essential. Consequently, he places a high priority on ensuring that each of his patients receive compassionate and personalized care. He also has great experience treating children for various dental procedures.
Dr. Devani has received advanced full-mouth rehabilitation training so he can help patients who have suffered extensive damage to their teeth or oral health. To stay on top of advancements in the field of dentistry, he routinely exceeds the state-required hours of continuing education. In order to provide the latest treatment modalities, he became certified in laser dentistry. He is also an Invisalign® provider and is also certified in IV sedation so he can provide the most comfortable experience to patients with dental anxiety.
In his spare time, he enjoys spending time with his wife, watching movies, cooking and hanging out with friends whenever possible.
Dr. Devani is excited to help patients achieve their dream smile and make a difference in the community.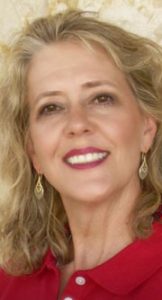 With over 20 years of experience providing patients of all ages with exceptional dental care, Michele Bright is an accomplished practitioner who credits her success to her passion for the people she serves. Deeply connected to her community and always available for her patients, Dr. Bright has practiced general, restorative and cosmetic dentistry in the Houston area since 1994 and has lived in Brenham since 2009.
After establishing her Brenham practice in 2012, Dr. Bright cultivated her professional presence and built a robust customer base — she has served nearly 2,000 patients. Now an associate under the new ownership of Dream Dental, Dr. Bright is excited to support the innovation and skills that Dr. Davani brings to the practice with her dental expertise and understanding of Brenham's history and people. Dr. Bright is an active member of numerous professional organizations, including the American Dental Association, the Texas Dental Association and the Washington County Chamber of Commerce.